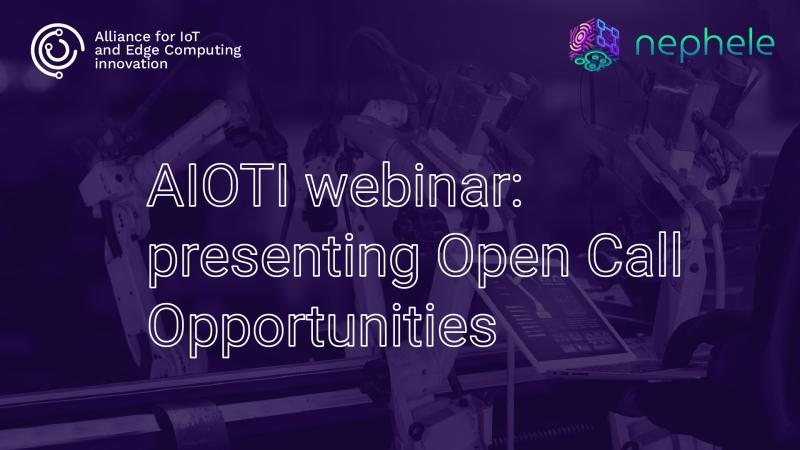 online
NEPHELE participated in the AIOTI webinar that took place on 7th June 2023 at 15:00 - 16:00 CEST. This webinar listed Open Call Opportunities that will be open in European projects in the next months and explained how to present proposals.
The agenda included a slot for Open Call Opportunities in the MetaOS projects at 15:25 and the project speakers were:
ICOS:  Elena Japundžić, FundingBox

NEMO: Harry Skianis , Synelexis

AerOS: Ignacio Lacalle Úbeda, Universitat Politècnica de València (UPV)

NebulOuS: Ana Luísa Alves, F6S

FLUIDOS: Alessio Sacco, Politecnico di Torino 

NEPHELE: Diana Jarvi, FundingBox
Other speakers in the event were: Mayte Carracedo (AIOTI TF EIC Chair), Brendan Rowan (AIOTI TF EIC co-chair), Aneta Galazka and Nina Doklestic (Fundingbox) and Raquel Carro (Australo).