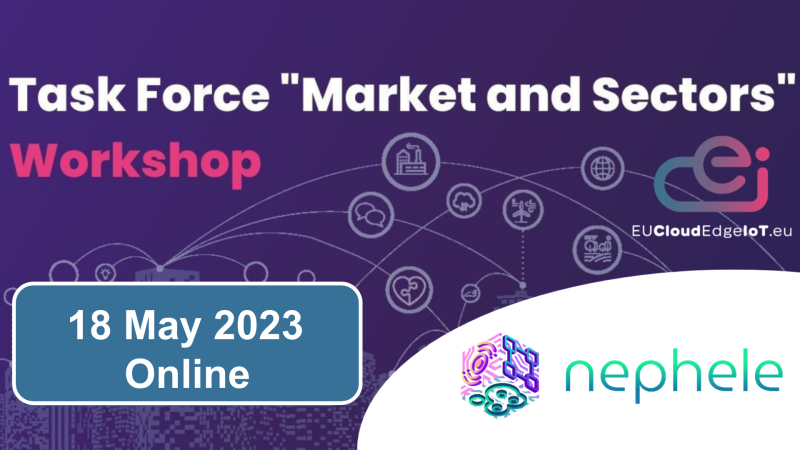 Online
NEPHELE and other MetaOS projects - NEMO PROJECT, aerOS Project and NebulOuS - attended the online workshop "Cloud-Edge-IoT Skills Demands For Adoption" organised by IDC in the framework of EUCloudEdgeIoT Task Force 5 activities for the MetaOS projects.
Elena Torroglosa from Odin Solutions was in charge of leading Session 4, "Energy management in smart building and cities". Brendan Rowan acted as session facilitator and Francesco Bellesini and Prashanth Kumar as other experts. 
The objective of Task Force 5 - Market and sectors - is the study of demand market adoption, drivers and challenges, use-cases characterisation and sector specific needs and requirements, and also the definition of relevant value chains and offering commercialisation support.
The NEPHELE use cases representatives that are ready to participate in these activities are:
Smart ports: Rudolf Susnik, INTERNET INSTITUTE Ltd

Smart grids flexibility and resilience: Elena Torroglosa, Odin Solutions

Disaster management: Adriana Arteaga Arce, Inria; Leonardo Militano, ZHAW Zurich University of Applied Sciences; Ioannis Tzanettis, National Technical University of Athens

Remote healthcare: Alessandro Carrega